A PEACEFUL AND SAFE LEARNING ENVIRONMENT
With a total capacity of 2562 beds, 7 different accommodation choices in 17 different buildings, residence halls are located within walking distance to all functions on campus. 
Accommodation
With several study spaces and fully fitted spacious rooms, CIU residence halls are designed to support the academic and social lives of the students. 24/7 security gives students the peace of mind to focus on their lessons and daily activities. Newly registered students can apply for dormitories during the application procedure or after completing registration.
Types of Accommodation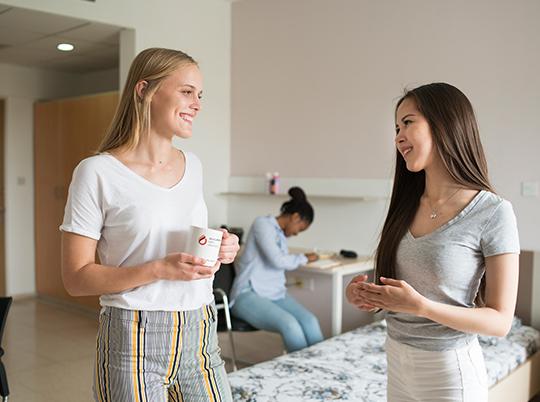 YOUR HOME AWAY FROM HOME
Discover everything you need to know about your second home at CIU, designed to give a quality and comfortable life during your studies.
Contact
Residence Halls Directorate
Soli Dormitory, Ground Floor
Tel: +90 392 671 1111 Extension: 3333
Director: Samim COŞAR
E-mail: residence@ciu.edu.tr